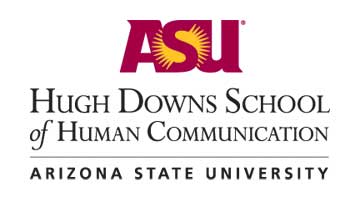 Doctoral students Lisa van Raalte, Rosalie Fisher, Shuzhen Huang, Versha Anderson,  Yanqin Liu have been awarded the 2015-2016 College of Liberal Arts & Sciences Graduate Excellence Award. This award recognizes "outstanding graduate students who have been nationally acknowledged through funded fellowships, scholarships, travel and meeting awards."
In fall 2015, Van Raalte was awarded a NCAA grant to conduct research on student athletes. Rosalie Fisher became a certified trainer in the Art of Inclusive Communication from the National Conflict Resolution Center in summer 2015. She was also awarded a grant by the International Visual Sociology Association to present a paper and documentary film she made at the National Cultural Foundation in Greece summer 2016. Shuzhen Huang received a grant from the International Communication Association for her research, "Identity Politics and Affective Economy in contemporary China."
The CLAS Graduate Excellence Award is a monetary award for graduate students to recognize their achievements and academic success.  The award will be presented at the College of Liberal Arts and Sciences reception honoring CLAS graduate award winners on May 3, 2016.