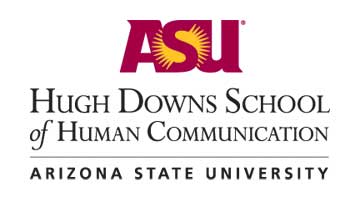 Doctoral students in the Hugh Downs School of Human Communication have received the following awards from the Graduate and Professional Students Association at ASU:
Lisa van Raalte - Spring 2016 GPSA Teaching Excellence Award
Colter Ray - Spring 2016 GPSA Outstanding Mentor Award.
Luke Brenneman - Spring 2016 GPSA Continuing Excellence in Teaching Award
There will be an Awards Ceremony to recognize all the awards recipients on April 29, 2016.
The GPSA Teaching Excellence program recognizes graduate and professional students that exemplify excellence in education and classroom instruction. Teaching assistants/associates instructors at any ASU campus are eligible for nomination. Each application was evaluated via observations by a trained group of 1-2 graduate peer reviewers. Each reviewer receives the same rubric, training and materials to fairly evaluate each application. Evaluation criteria include, but are not limited to, classroom/session organization and content, instructor/TA presentation style, instructor/TA-student interaction, and effective use of materials and media.
The Outstanding Mentor Award program, administered by the GPSA Office of Professional Development, recognizes graduate and professional students from all four ASU campuses who demonstrate excellence in mentorship. Qualifying mentoring includes work with undergraduate students, graduate students, and community members on a volunteer basis while a graduate or professional student at ASU.